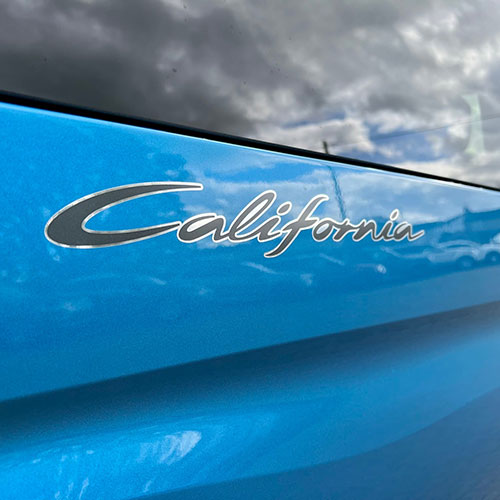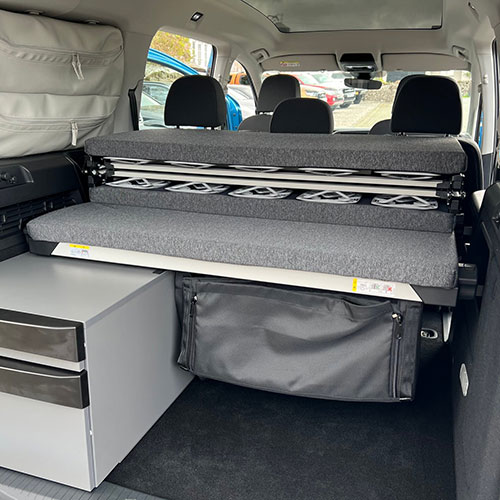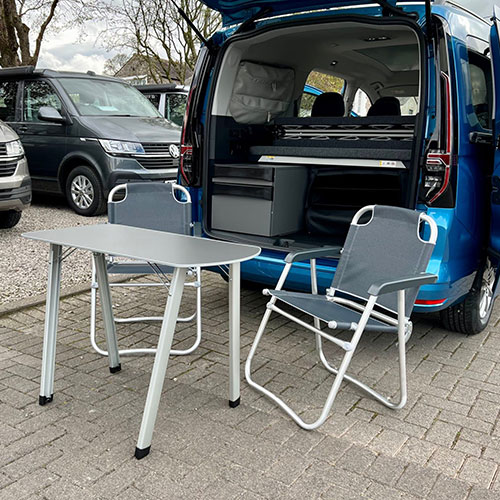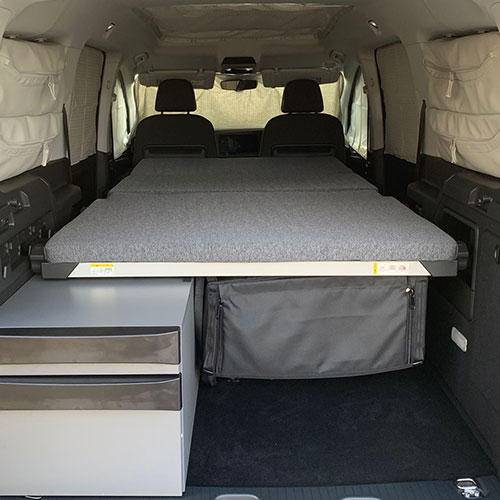 Introducing the newest member of the Lakes Campervans family!
Travel light with the all new Caddy California! Offering comfort, convenience and versatility.. From the spacious bed and panoramic glass roof making sleeping under the stars a breeze, to the mini kitchen offering al fresco dining. The Caddy California is the perfect companion for adventures both big & small!
Features include:
Panoramic glass roof, Gas burner hob, Full size bed, Exterior table & chairs, Mini kitchen, Window blinds, Wifi, Apple CarPlay, Sat nav, Cruise control & More.
Caddy California Accommodation